Organic Free-Range Turkey
Please pre-order by Saturday 4 December. 
You can collect your order from 22 December until 4pm on Christmas Eve.

Our Organic Free-Range Turkeys are bred for flavour and reared in small flocks by the Mee family in Herefordshire. The birds spend their days outdoors, roaming the farm's fields and and growing slowly to full maturity on a natural foraged diet supplemented with organic grain. The result is a meaty and exceptionally tasty bird. The family process the turkeys onsite, hand plucking them, then hanging them to enhance their natural succulence and flavour. A real festive indulgence.
These turkeys aren't cheap (£20.28/kg), and we can only order them in 1kg increments, so to make sure you pay only for the exact weight you receive (including giblets), we're asking customers for a £10 deposit now and we'll reinvoice you for the balance once we've received and allocated the birds.
See below for our guide to choosing the right size turkey.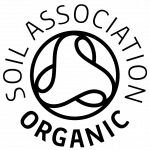 Not available for nationwide delivery. Local delivery or Click & Collect only.
What size turkey do you need?
| | |
| --- | --- |
| Weight | Serves |
| 4-4.5kg | 4-6 |
| 4.5-5.5kg | 6-8 |
| 5.5-6.5kg | 8-10 |
| 6.5-7.5kg | 10-12 |
| 7.5-8.5kg | 12-14 |
| 8.5-9.5kg | 14-16 |