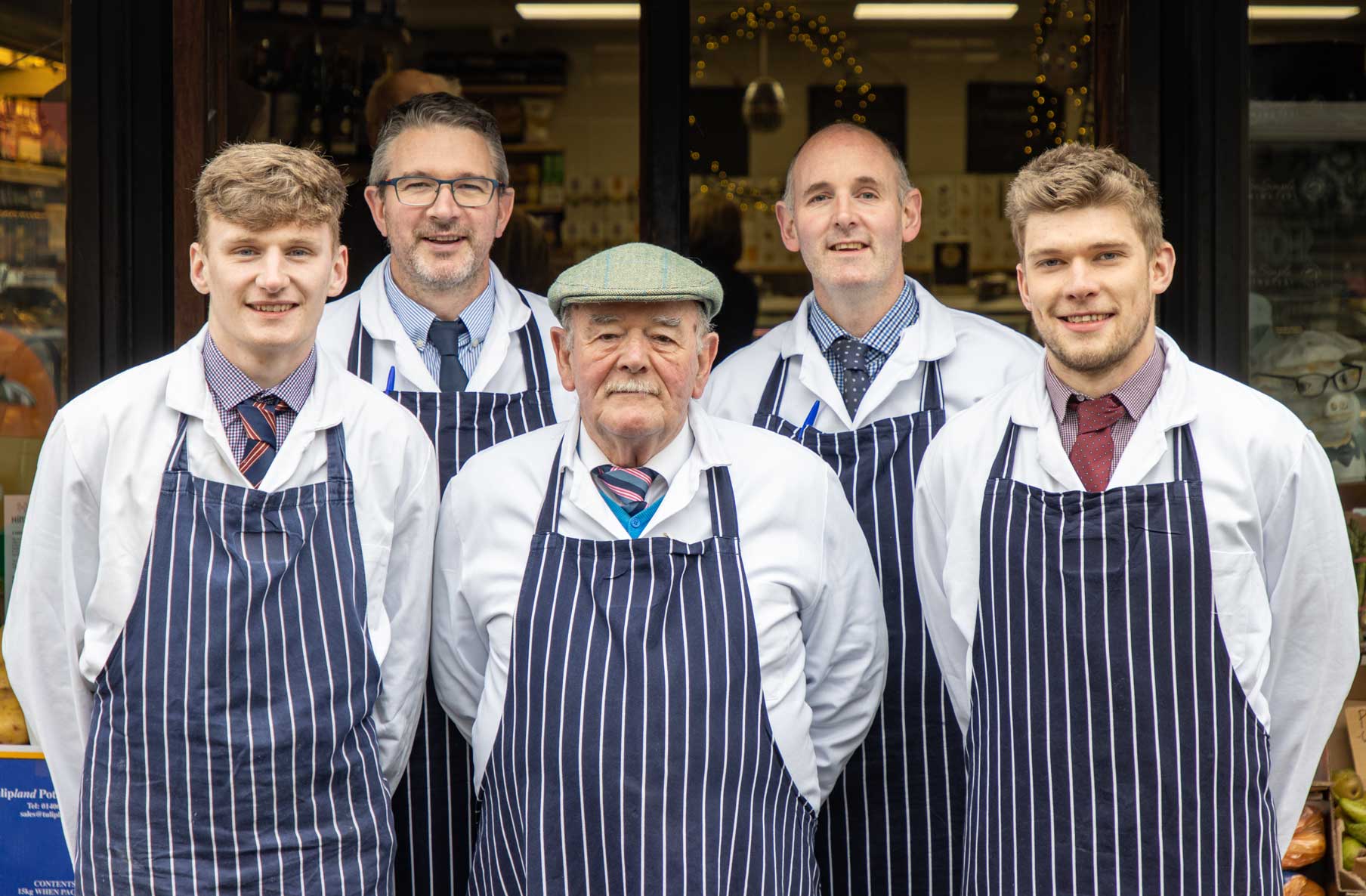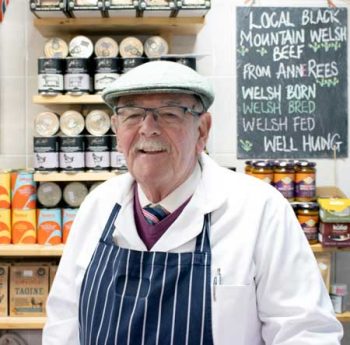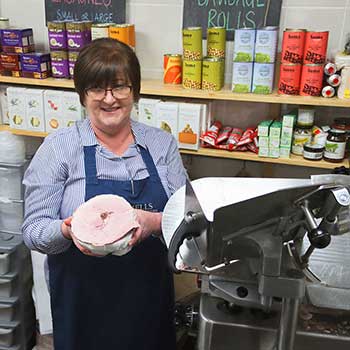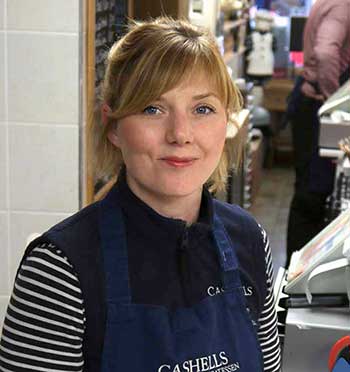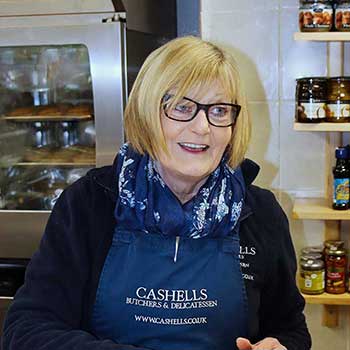 We're a traditional family butchers, based in Crickhowell in the heart of the Black Mountains in South Wales. Our parents,  Mike and Christine, opened the business on 13 January 1975, when Durwyn was 16 months old and Arran was just 5 months.
As a youngster growing up in Risca in the South Wales Valleys, Dad had had a Saturday job as a butcher's boy, making meat deliveries by bicycle. He'd loved the work, so after a short stint in a steel factory, he joined Reg Edwards, a respected local butcher, to learn the trade properly. Dad worked hard and did well, and when the chance came to buy his own shop in Crickhowell, he grabbed it.
We moved across the High Street to our current, bigger premises on 14 October 1980 – one day later than planned thanks to the late arrival of our new little sister, Ann-Marie. Soon after Val Havard and Joan Goodie, two marvellous and now much-missed women, joined the business. Together they set up our fabulous cheese counter, which now boasts more than 75 local, British and European varieties, then our delicatessen, with everything from pork pies and wine to locally made jams and pickles and our own home-roasted ham.
As soon as we were old enough, we started helping Dad out – before and after school and at weekends as well. Of course we complained, especially when we knew our friends were off playing. But you learn a lot that way – not just how to cut meat, or make sausages, but about the importance of quality sourcing, from how the animals are bred and what they're fed, right down to how far they travel to slaughter.
We also learned how essential it is to have good staff, and we're lucky that over the years we've had fantastic help from a really loyal and dedicated team. Many of them are from our wider family – and all of them feel like family.
Dad retired and passed the shop on to us in 2002, although he still helps out behind the counter three days a week. And now our sons have joined the business, so we can proudly say we're a three-generation family butchers.
For us, the most important thing is quality. We're lucky that here in the Black Mountains we've got some of the best sheep and beef country in Wales, and over the years we've developed close working relationships with local farmers who share our ethos: they care passionately about their livestock and work hard to produce the very best meat for us. It's a real pasture-to-plate partnership, and we wouldn't have it any other way.
Durwyn and Arran Cashell