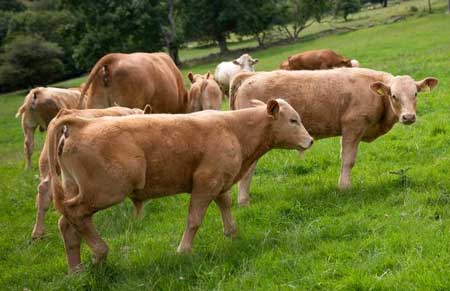 We source most of our beef from Anne Rees and her son Alan, in Llanbedr, three miles outside Crickhowell. They've been supplying us since the mid-1990s, and for us, their cross-bred South Devon-Aberdeen Angus cattle are the Holy Grail of beef: a well-muscled medium-sized beast that gives us consistently sized cuts with excellent marbling.
From time to time, we also offer native Welsh Black beef from other local farms. It's one of Britain's oldest breeds and renowned for producing well-marbled beef with real depth of flavour.
We're traditional butchers, so we hang all our beef properly. That means 21 days dry ageing on the bone followed by another seven days for the ribs, T-bones and sirloins. This draws out surplus moisture and really concentrates the flavour. It also makes the meat more tender, so you get rich-tasting beef that cooks to perfect succulence.